Point

of

Sale

Software

for

Optic

Shop

Best Point of Sale Software to Run a Profitable Optics Business.
PromptTech VAT billing software for
Optic
Shop
It's a user-friendly software solution to manage the retail optical shop, the POS software has exclusive features like tax invoicing, customer order handling, supplier management, cash, and card payments, financial reports etc. It's a simple Single Application, easy to install and Compatible with POS hardware.
Access Report Online
PromptTech Restaurant software comes with an Online Tool which helps Restaurant Owners & Managers to access the report anytime at anyplace. A fulltime internet connection is not required to access the report, it's a unique feature of the Online Reporting Tool specially meant for Restaurant Management Software. With the help of reporting Dashboard owners or managers can have a detailed understanding of daily business and stay up to date.
GET FREE TRIAL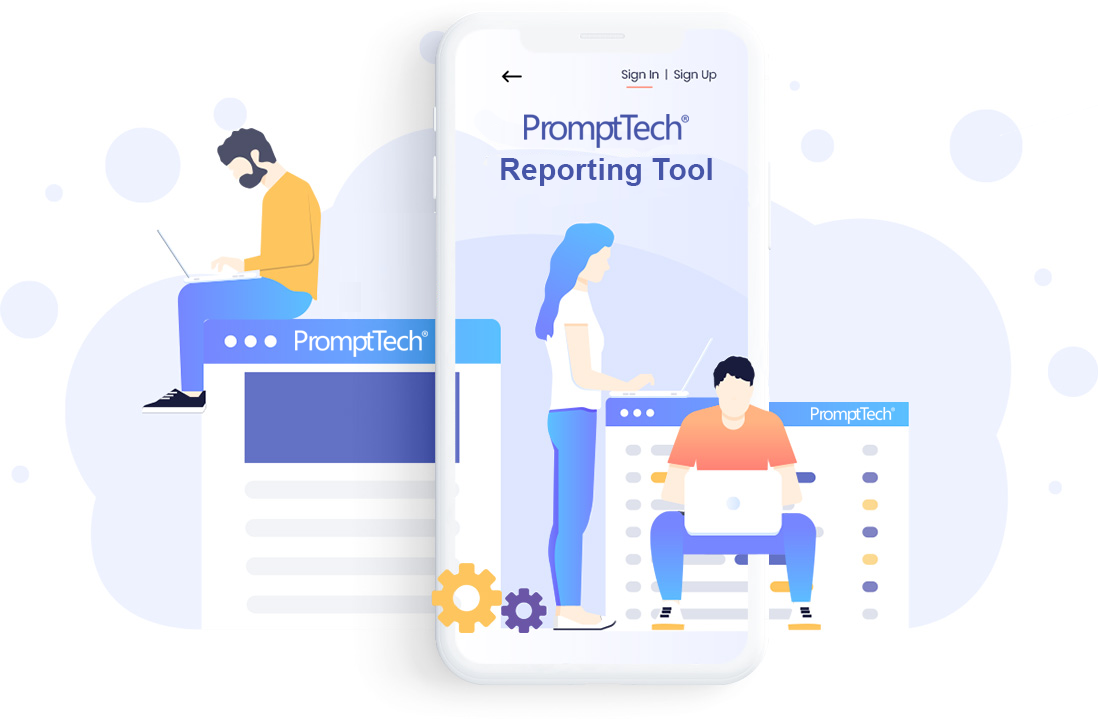 PromptTech

Optics
Shop
Software
PromptTech optics manager supports its users to improve efficiency in running a retail optics business, the app has a lot of advanced features to handle customers, suppliers, and employees. Our sophisticated software is user-friendly and cost-effective to handle optics retail business efficiently. Optics shop POS system from PromptTech Solutions comes loaded with features that will meet your optics shop needs in Dubai. The mobile friendly POS system makes optics shop management easy. It is added with the unique features for Pickup Date & Warranty Date Alert, Promotional Items and Accept Deposit Payment to ensure your business runs smoothly. It helps you to record customer information in the receipt for bookkeeping purposes. You can also print out the attachment info for your customer to keep as their reference like the customer's previous eye vision readings or eye care requirements.
POS

Billing




Software

for Optics Shop
When a customer purchases an item, the POS system will automatically will help you record the customer various options add-ons for future references. Our optics shop management ERP system has options to set pick-up time and date for your customer to remind them and you when to pick up their glasses. The optics shop management software will alert you when the pick-up due date is nearby. Your optics store has the option to set the warranty date for customer's glasses. The POS software also functions as a billing software & accounting software app and also keeps track of inventory purchases. When customers pay a certain amount of deposit for their spectacles before they make full payment of the receipt. Our POS system keeps track of the receipt until the customer returns to your store to collect their glasses and pay the remaining balance.
Compatible with
Hardware's
PromptTech Retail Management VAT Billing Software with POS is single application and is easy to install on Desktop, Laptop, and Tablets. The software is user-friendly and can be used as soon as its Installed.
Features of
Optics

Shop

POS
The software Application includes features like credit customer tracking, credit payment, supplier management, stock handling, HR, accounts, reports include P&L, balance sheet, tax reports, salesman wise report and lot of other advanced features to get better control on your business. Our retail billing software or application comes with features like Company Details, Salesman Creation, Supplier Creation, Customer Creation, City, Subcategory Creation, Category Creation, Unit, Product Creation, Purchase Order, Purchase Invoice, Purchase Return, Purchase Asset, Quotation, Pending Quotation, Rejected Quotation, Sales Order, Sales Invoice, Delivery Note, Wholesale Return Bill, Receipt, Payment, Petty Cash Header, Petty Cash Expense, Petty Cash Received, Account Create, Account Group Create, PDC Payment, PDC Receipt, PDC Payment Clearance, PDC Receipt Clearance, User Creation, Privileges , Activity Monitor, Check For Updates, Back Up, Department, Designation, Employee Loan, Salary Payment, POS- Clear All, POS -clear Row, POS- Delete Bill, POS-return, POS -shift Close, POS -payment Mode -cash /card /credit , pay Now, Bill Hold And Recall, Search Bill, POS – Discount, POS -Possible To Change Quantity Of Items etc
Quick Create &
Share
REPORT
You can view and generate reports Like Loan Report, Purchase Item Summary, Detailed POS Report, Purchase Order Report, Purchase Return Register, Supplier Ledger, Purchase Register, Purchase Report, Purchase Order Register, Purchase Return Register, Quotation Report, Pending Quotation Report, Rejected Quotation Report, Approved Quotation, Detailed Sales Order Report, Deleted Sales Report, Customer Outstanding, Daily Sales, Counter Wise Sales, POS Return, Item Wise Sales, Sales Man wise Sales, Day Close Report, POS Register, Profit wise Sales, Wholesale Register, Whole Saale Return Register, Stock Statement, Fast Moving Items , Slow Moving Items, Payment Register, Receipt Register, Petty Cash Expense Report, Petty Cash Received Report, Profit And Loss, Daybook, Cheque Reminder Receipt, Cheque Reminder Payment, PDC Payment Reminder, PDC Receipt Reminder, Tax Report, Product Report, POS -credit-credit Customer-bill History, payment History etc.