Dental
Clinic
Management
App
Save money & time with Dental clinic software.
PromptTech
VAT

billing

software

for Dental clinic Business
PromptTech clinic manager is a simple app to handle operations of the dental clinic, the software application has different unique features which includes patient appointment and treatment handling, medical history management, summary report, invoicing etc.
Access Report Online
PromptTech Restaurant software comes with an Online Tool which helps Restaurant Owners & Managers to access the report anytime at anyplace. A fulltime internet connection is not required to access the report, it's a unique feature of the Online Reporting Tool specially meant for Restaurant Management Software. With the help of reporting Dashboard owners or managers can have a detailed understanding of daily business and stay up to date.
GET FREE TRIAL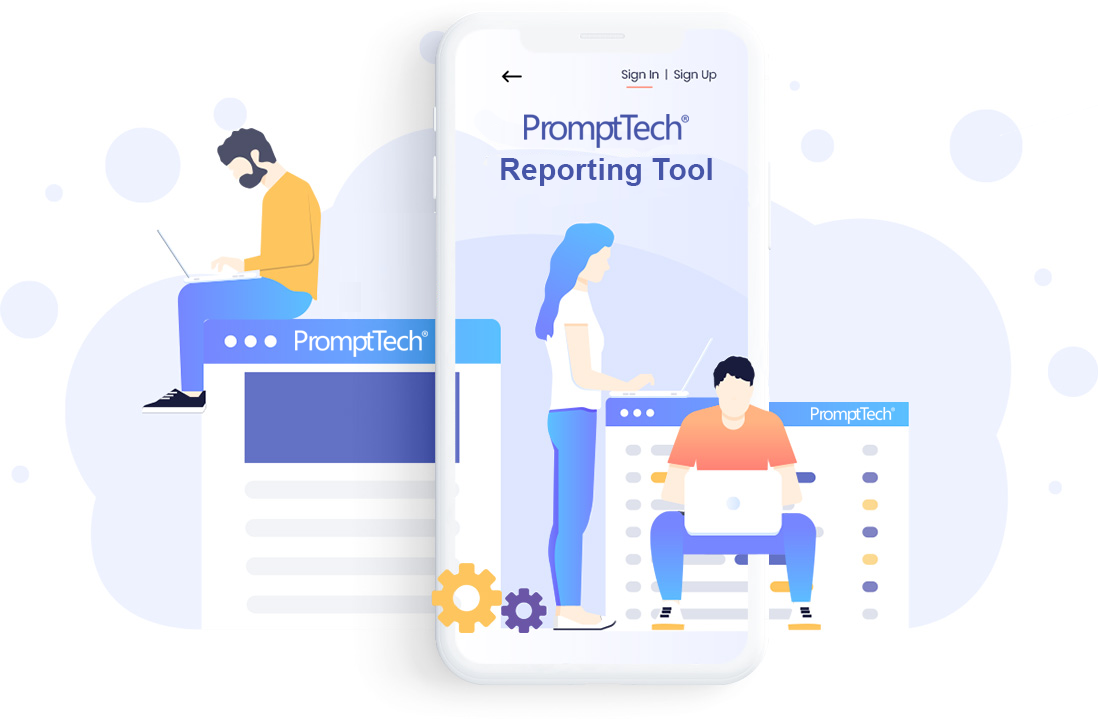 PromptTech

Dental

clinic

Management

Software
PromptTech Solutions brings to you a complete and efficient Dental Clinic Management Software which is easy to operate and comes loaded with various features that will make the day to day operation of a dental clinic quite simple and stress free. Our dental clinic software is a comprehensive package specially designed to meet all the requirements of a dental clinic. Our dental clinic software is the best in Dubai and the dental clinic POS software has separate modules for the dentists, reception, Accountants and administration. The efficient software for dentists takes care of all operations right from appointments till billing step by step and our software complies with the features required by DOH, MOH, DHA and DHPO.
POS

Billing




Software

for Dental clinic
The Dental Clinic Management Software helps the Doctor to update the patient's dental treatment. Being equipped with Dental Treatment and Perio Chart, the software reduces the effort and increases the efficiency in dental treatment. The Dental management software not just helps you to manage your patients and increase your productive time but satisfies your clients by giving them treatment on time as well. The Dental Clinic Management Software can also function as an accounting software and billing software for the dental clinic. The software also has an inventory management module to keep track of purchase of items for the dental clinic. As our Dental Practice Management Software is designed to manage virtually all aspects of your dental clinic you can now focus on quality of care, medico-legal compliance and profitability. Install the POS in your clinic and enjoy your dental practice more.
Compatible with
Hardware's
PromptTech Retail Management VAT Billing Software with POS is single application and is easy to install on Desktop, Laptop, and Tablets. The software is user-friendly and can be used as soon as its Installed.
Quick Create &
Share
REPORT
Work on cloud: PromptTech Dental Clinic Software is a cloud solution for dental clinics, which can be customized and set up on a local network based on requirement, the app is a suitable solution for a small clinic