Boutique




Billing

&

Inventory

Management Software

Boutique Owners can Improve your supply chain & inventory performance.
PromptTech VAT billing software for
Boutique
PromptTech Boutique manager is user-friendly software to manage small and medium Boutique or Tailoring Business with inbuilt features of customer measurement handling, tailor wise report, inventory management much more which will help Boutique owners to scale up the business to next higher level. The software application is ready to use Affordable, easy to use point-of-sale software for Boutiques. One main aim is to help you build your business by giving you more time to spend with your customers rather than paper works.
Access Report Online
PromptTech Restaurant software comes with an Online Tool which helps Restaurant Owners & Managers to access the report anytime at anyplace. A fulltime internet connection is not required to access the report, it's a unique feature of the Online Reporting Tool specially meant for Restaurant Management Software. With the help of reporting Dashboard owners or managers can have a detailed understanding of daily business and stay up to date.
GET FREE TRIAL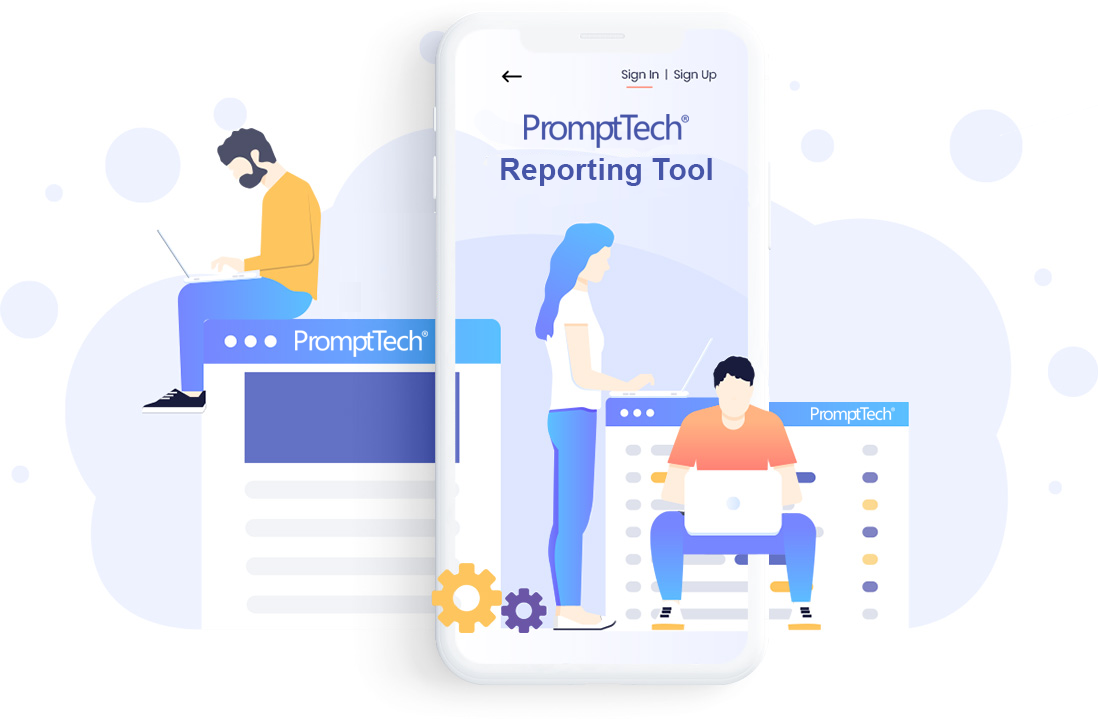 PromptTech

Boutique
Management
Software
PromptTech boutique POS is an easy to use, Boutique management software which provides boutique owners in Dubai to have full control on the business even if not physically present in the shop. The mobile friendly Point of Sale system provides opportunity to view the key statistics about the daily operations of the company at any point of time. With an intuitive dashboard in the POS System, you can get details on the go in numbers, daily sales, top selling products and expenses v/s income details. The day closing facility in the boutique POS ensures that a daily summary report reaches your inbox which sums up the details like sales, expenses, Cash in till, stock value, fast moving products and category wise sales contribution while closing the boutique for the day.
POS

Billing




Software

for Boutique
The boutique POS can also be used as a billing software and accounting software. The accounts management module helps you to obtain up to date accounting information online. The suite includes General Accounting, Management Accounting, & Fixed Assets Management features. It is seamlessly integrated with the other modules which helps in tracking payables & receivables without cross entries. It makes day-to-day operations in a boutique very easy to manage. You can even account for your inventory purchases with the boutique management ERP. The inventory management module allows you to create purchase invoices and add items to the stock. Barcode of each product is automatically generated when you add items to stock by the system which helps easy and hassle free labeling. It's also easy to manage multiple boutique outlets with PromptTech Boutique Management Software which is VAT ready
Compatible with
Hardware's
PromptTech Retail Management VAT Billing Software with POS is single application and is easy to install on Desktop, Laptop, and Tablets. The software is user-friendly and can be used as soon as its Installed.
Features of
Boutique

POS

Billing

Software
This App includes inventory management, barcode , POS , credit customer handling , supplier management , tailor management and lot of other features like Company Details, City, Users, Salesman, Supplier Creation , Customer Creation, Category Creation, Sub Category Creation, Unit, Product Creation, Services , Measurement Templates, Purchase Order, Purchase Invoice, Purchase Return, Purchase Asset, Quotation, Pending Quotation, Rejected Quotation, Sales Order, Sales Invoice, Delivery Note, Wholesale Return, Retail Return, Petty Cash Header, Petty Cash Received, Petty Cash Expense, Job Card, Account Group, Account Create, Receipt , Payment, PDC Payment, PDC Receipt, PDC Payment Clear, PDC Receival Clear, Purchase Asset, Purchase Item Summary, Purchase Order Report, Purchase Return Register, Supplier Ledger, Purchase Register, Privilege, Back Up, Check For Updates, Department, Designation, Employee , POS- Clear All, Clear Row, Delete Bill, Advance Payment, Cash/ Card/ Credit Options etc.
Quick Create &
Share
REPORT
You can easily generate reports like Detailed Purchase Report, Quotation Report, Pending Quotation Report, Rejected Quotation Report, Approved Quotation Report, Detailed Sales Order Report, Customer Ledger, Retail Return Report, Edited POS Report, Deleted POS Report, Wholesale Report, Detailed Whole Sale Report, POS Sales Report, POS Register, Edited Sales Report, Deleted Sales Report, Stock Statement, Fast Moving Items , Slow Moving Items, Payment Register, Receipt Register, Petty Cash Receival Report, Petty Cash Expense Report, Receipt Cheque Reminder, Payment Cheque Reminder, Profit & Loss, Day Book, Vat Report, Product Report, Job Card Export, Job Card -work Done Not Delivered Report, Customer History, Employee Wise Report, Supplier Outstanding Report, Customer Outstanding Report etc.